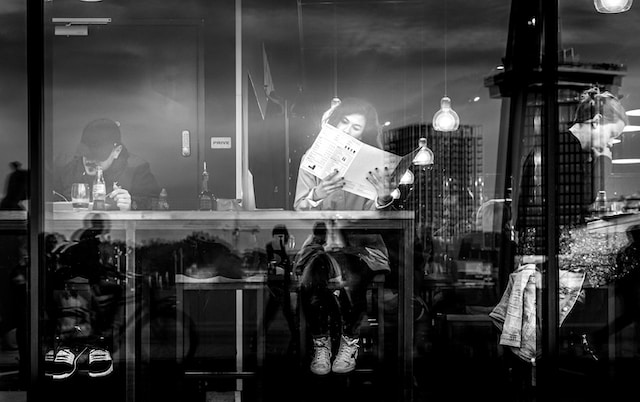 On May 9-10, I attended the LINKS 2023 event by Chainalysis in Amsterdam. "The leading annual event of the cryptocurrency ecosystem" (ahem 🤔)
Agenda
For the full agenda (including breakout sessions) & speaker line-up please refer to the WayBack Machine.
You can view recordings of most of the sessions via Chainalysis Academy (you sadly need to register to access these recordings...)
Welcome and Strategic Vision

Building Trust: The Product Vision

In Conversation with BitStamp: The Future of Exchanges

Rules of the (Digital) Road: Digital Asset Regulation Across EMEA in 2023

From Reporting to Enforcement: Exploring the Complexities of Crypto Taxation

Tackling the Latest Frontier of Threats: How Law Enforcement is Organizing to Combat Crypto Crime

Ransomware as a Service and Blockchain Insights: Tales from the Italian Agency for Cyber Security

The Intersection of Crypto and War: A View from Ukraine

Making DeFi's Altruistic Future a Reality

Building Brands in the Web3 Era: In Conversation with Bang & Olufsen

3AM Phone Calls: Breaking Down Crypto Cases

Adapting to the Regulatory Landscape: Busha's Approach to Crypto Compliance in Nigeria
Takeaways
This are just my opinions, in no particular order, so please take my notes with a grain of salt. 
Product
Chainalysis seems to have discovered a ridiculous product-market fit; their products/services obviously sell like hotcakes to a variety of public and private sector clients. Pricing however is apparently pretty steep / expensive.
Regulation
There was unanimity across speakers that MiCA regulation is a great first step for European crypto regulations, but that there is much work left to do:

still no transparancy requirements for stablecoin issuers (e.g. wrt reserves)
because there are still some implementation issues left to resolve, there is a risk that there will be one (EU) jurisdiction, but 27 implementations (one per member state)
not all virtual asset providers are created equal: EU jurisdiction vs other global jurisdiction
(de)banking of virtual asset providers is still a challenge for many providers.

European Data Act might hold some hard to fulfil requirements for DeFi (i.e. "kill switch")
Apparently both IOSCO (

International Organization of Securities Commissions)

and Financial Stability Board (FSB) published papers on DeFi. It might be interesting how these organisations view DeFi, so 'll add them to my neverending reading list.
Bridges
The "deep-dive into bridges" training by Pablo Navarro-Rubio was a great intro to bridges and their security implications. I wish there were more of this type of talks, but I guess most LINKS attendees are not the primary audience for these.
DeFi
Finally a talk about DeFi, that was alas much too short, with speakers from Solidus Labs & ReDefine (IIRC). Interesting tidbits: MEV as a money-laundering vehicle, https://tokensniffer.com, someone held the view that (compound) risk in DeFi needs to be much more transparent / understandable before DeFi can grow exponentially, account abstraction is much needed for better custody solutions.
TradFi
It is interesting to see how different banks are getting into the crypto asset space:
BNY Mellon is doing custody for a subset of their clients (read: wealthy clients)
HSBC is acting very cautiously, they do not want to repeat the mistakes of the 2008 financial crisis. They are currently exploring B2B options (between banks)
MoraBanc (Andorra) seems to go full monty in supporting their clients in their crypto journey. Anyway, Andorra compared to the rest of Europe, is often dubious from a tax (haven) perspective, just like Monaco. So I am not sure we should take these guys/gals as a prime example.
---
Photo by Dovile Ramoskaite on Unsplash